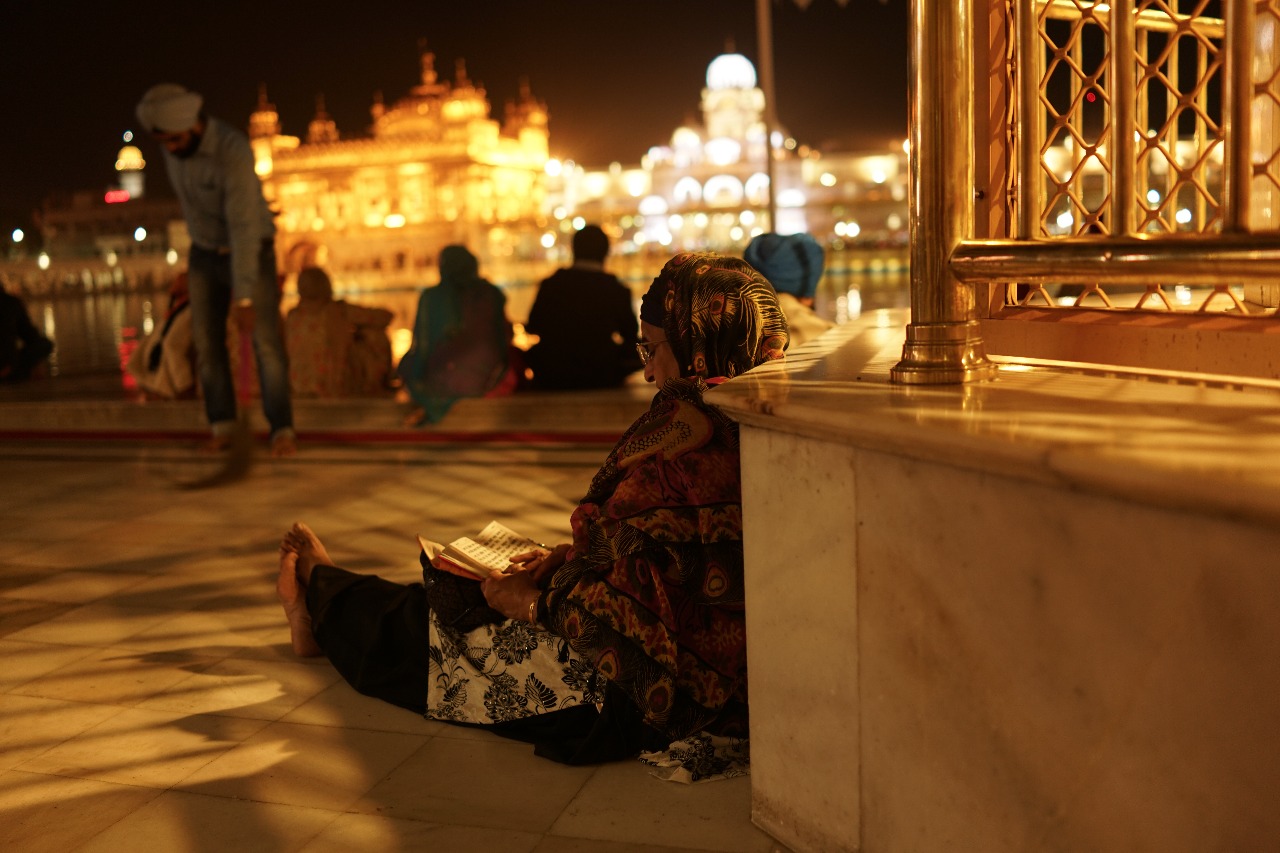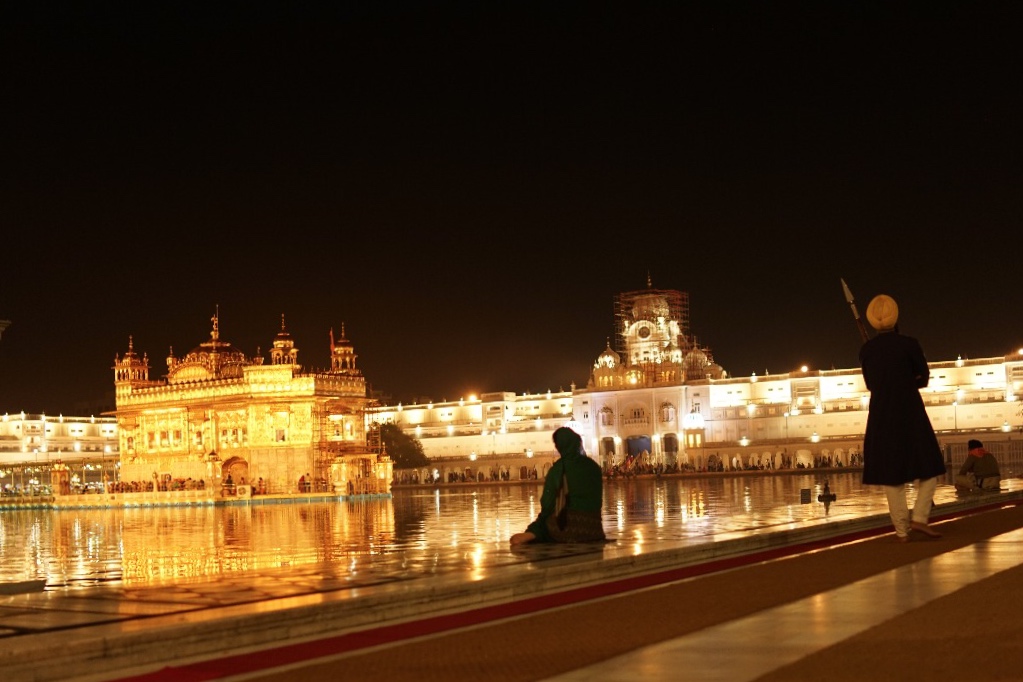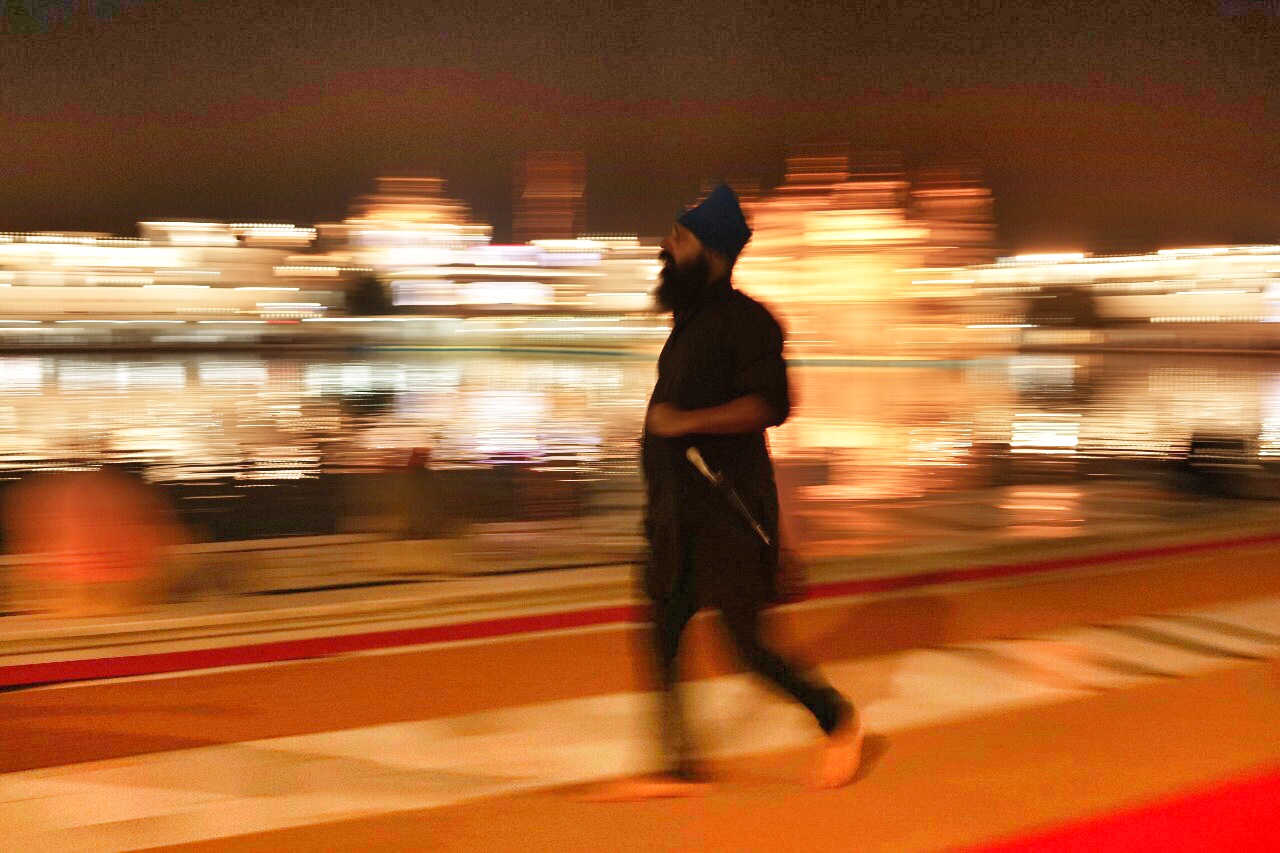 Harmandir Saheb.
It is 6pm
A Sikh man smiles welcome
"Alone?"
Yes
"Have parshād. U must stay for dinner."
I smile, head in
I pause
I sit
I soak
I do koras
I lean on a bannister, watching
A young man approaches
"What religion do you follow?"
None, I say. But I like coming here. Mujhe sukoon milta hai. 
He nods, after a pause. "They all say that." 
"What's your name?" 
Arati. 
"Arati. That's a Hindu name, yes?" 
I pause, smiling, and look at him. He is very young — mid twenties, I guess.
I remind him of a kirtan that had played just minutes before; it had "arati" in every sentence.
He laughs, nods, "that's true."
Now we are both leaning on the bannister
Kirtans play on the air.  
Sikhs in dark blue turbans stand in front of us
Palkhi saab is sajaaoed, the rituals are complete. 
The sacred text, the Granth Sahib is taken in to the Akal Takht.  
I move away, making my way out.
It's been five hours. Hours I have not noticed.
My soul is brimming over.
@outofedenwalk #Slowjournalism #Amritsar